Adaptica, part of He Vision Group, develops and manufactures simple, smart, portable and A.I. based devices to detect refractive errors and visual defects.
Our goal is to provide Eye Care Specialists with the best instruments to perform accurate refractive exams in order to detect and correct eye defects for everyone, everywhere.
The EyeROBO® A.I. platform, based on Adaptica Cloud, is the best solution to perform exams more efficiently and economically, making high quality eye care services accessible to everyone.
Newsroom
This section is where we and our partners share: news, events, articles related to our sector, activities carried out all over the world.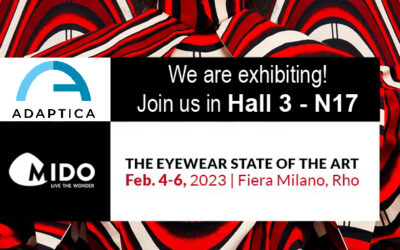 From February 4th until the 6th, we are exhibiting at Mido, the greatest international event dedicated to eyewear, that will be held in Rho...