2WIN
Binocular and Mobile Vision Screener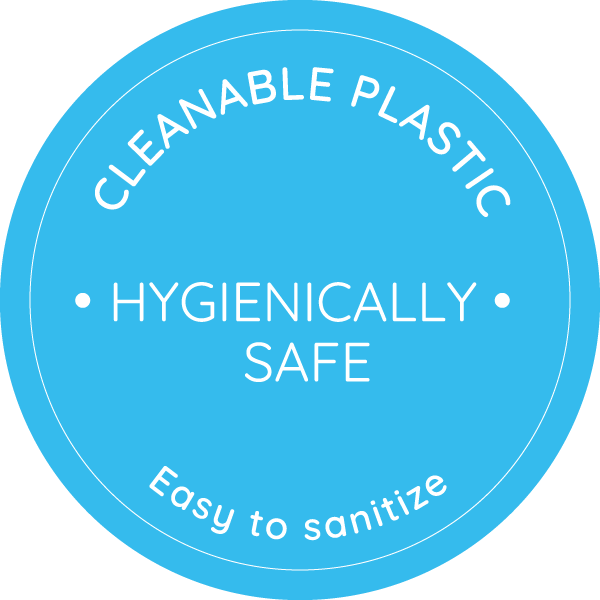 The smartest way to detect refractive errors and vision problems.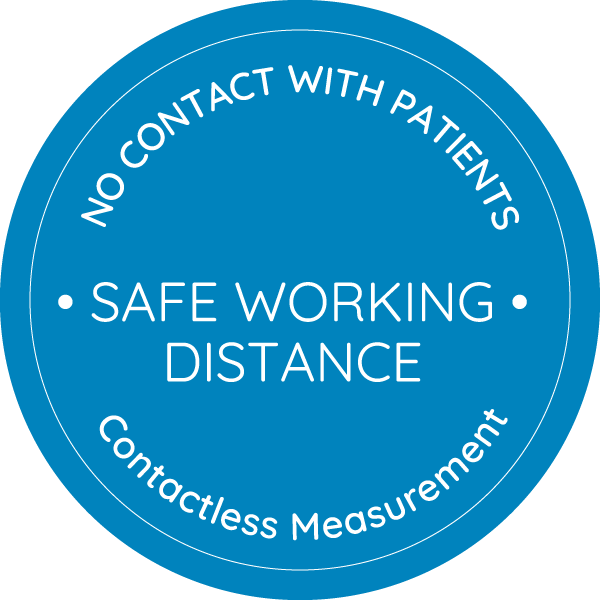 2WIN is a mobile and binocular vision screener that measures both eyes at the same time, in real life vision conditions. It embodies the best and the most complete technologies to fully detect refractive errors, eye abnormalities and vision problems. It measures in the range of -15D to +15D for automatic measurement of dynamic pupils response to programmable light stimulations, and accurately center spectacle lenses. 2WIN is capable of detecting Myopia, Hyperopia, Astigmatism, and other Amblyogenic factors. Additionally, it will provide evidence of sight anomalies that may be related to anisometropia, anisocoria, strabismus, phorias.

Benefits
2WIN enables you to perform refraction measures by using the most innovative,
versatile, and accurate technology.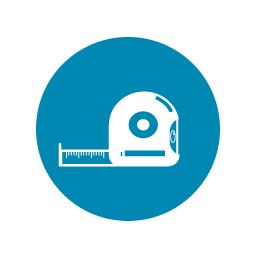 Binocular, 1 meter working distance
Binocular refraction measurement in natural vision conditions.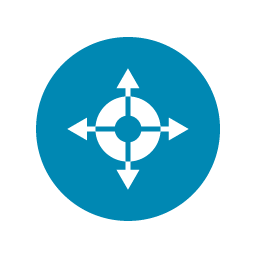 Dynamic Pupil response
Dynamic pupil response to programmable light stimulations.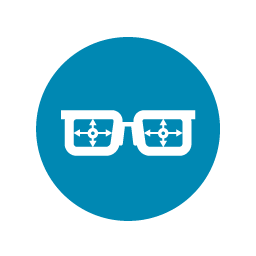 Lens centering on frame
Correspondence between the optic center of the lens and the actual visual axis of the eye.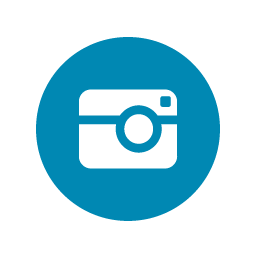 Easy, quick, non-invasive
The 2WIN takes measures fast, in natural mydriasis and in a non-invasive way.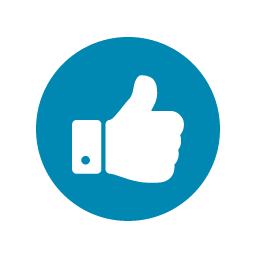 WiFi and printer connected
The 2WIN connects to the internet and allows you to share, record and print exams.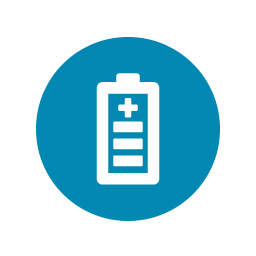 Long life operated battery
Long life batteries allow long intervals of use.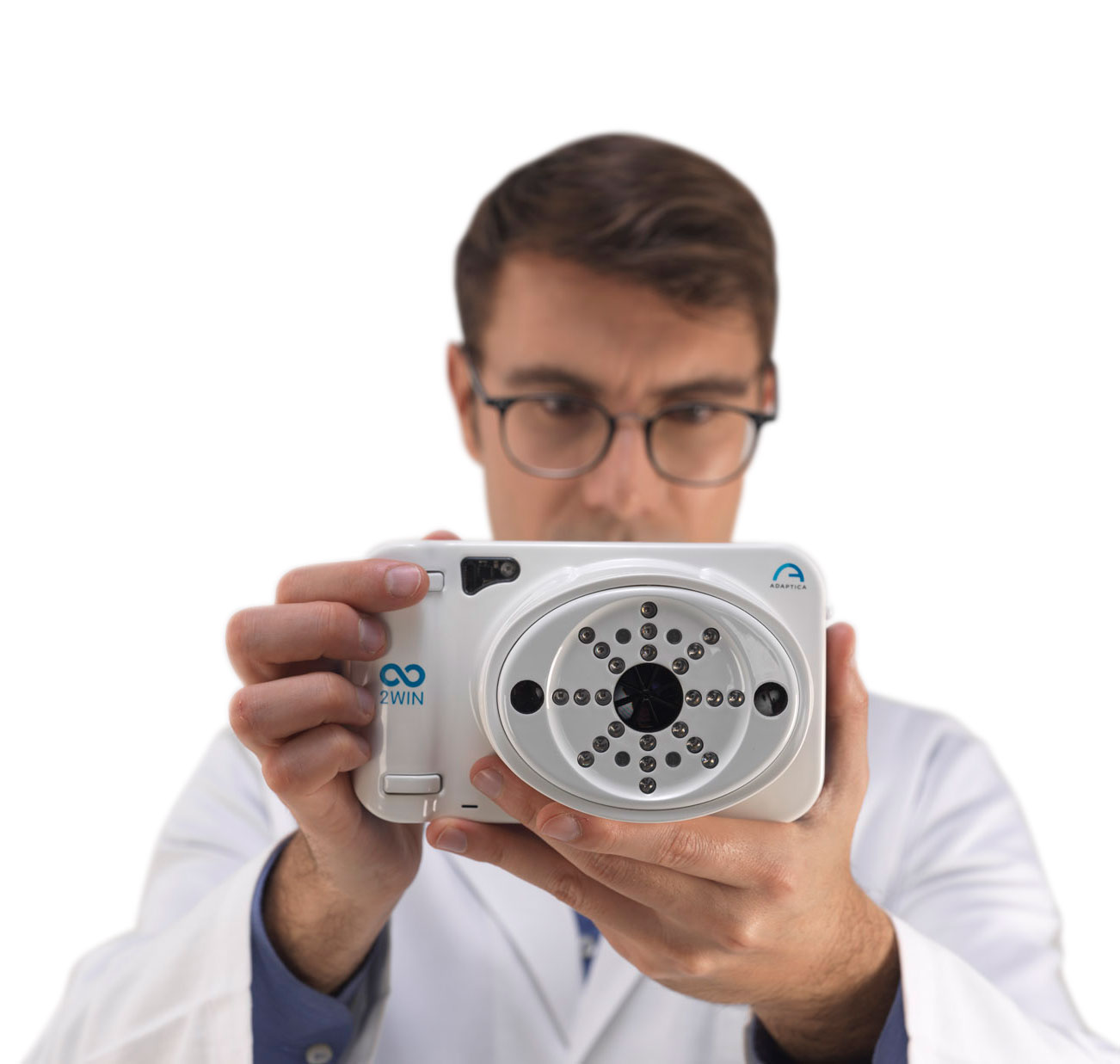 Rapid patient vision testing and screening
Refraction and Vision analysis of infants (0-3 year)
Vision care of disabled and/or un-cooperative patients
Analysis of binocular vision and accommodative balance
Early detection and documentation of multiple amblyogenic factors
Objective analysis of under- or over-corrections
Objective Refraction examination
* These features are usually not included in the default device settings but sold separately.
For more information, please contact us at

sales@adaptica.com
Corneal Reflexes Application [CR-App]
Thanks to the "Analysis of Corneal Reflexes", the 2WIN can help your daily work by automating the analysis of refraction with a documented information of phorias and tropias (horizontal and vertical). This application provides complete information regarding the position of corneal reflexes. The CR-App compares the position of the corneal reflexes in three different mesurements (the first binocular, the second and the third monocular under an infrared occluder.)
Dynamic Pupillometry [DP-App]
Automatic measurement of dynamic pupil response to programmable light stimulations enables the detection of subtle pupillary changes, removing subjectivity from the pupillary evaluation.
Intermediate Vision Application [66cm-App]
Thanks to the 2WIN application "Intermediate Vision", it's possible to identify the difficulties in focusing at VDUs Distance and estimating the related additional power.
The 2WIN measures the patient's refraction while reading from VDUs, at a distance of 66 cm (2'). In all those cases when reading at such distance proves difficult, the 2WIN calculates the necessary additional power (ADD) to restore the best vision.
Lens Centering

[LC-App]

Lens Centering App is an application available only on 2WIN. Lens Centering application allows to obtain all the parameters needed for new glasses centering or to check if current glasses centering is correct.
During Lens Centering measurement the patient must wear his/her glasses.
2WINNY KIT – KIDS MASK KIT
The 2WINNY mask is fun and attractive and can be attached to the front of the 2WIN. It is an accessory designed to draw the child's attention to the 2WIN during the examination. To allow the measurement to be as smooth and fast as possible, let the kids choose the mask according to their preferences and start the examination with a touch of colour and fun!
Each 2WINNY KIT contains: 3 double face masks with 6 different animals, 2 tumbling E for kids' VA test, 1 door advertising sticker and 25 stickers for each animal that can be gift to kids after the exam!

Technical Information
The smartest way to detect refractive errors and vision problems.
TARGET
Opticians & Optometrists – helps with practice efficiency
Ophthalmologists – working with infants, children and getting fast report for adults
Pediatricians – can screen infants and children
Mission trips – enables large scale screening and exams
ERs – checks visual response in trauma
Corporate Clinics – enables workforce screening
Schools – enables mass screenings
MEASUREMENTS
Binocular Refraction
Monocular Refraction
Pupil Distance
Pupil Size
Head Tilt
Direction of Gaze
Phorias and Tropias
Lens Centering
Presbyopia
Pupil Response
KEY FEATURES
Extended measurement range
Fully automated
Binocular refraction
Pupil diameter
Dynamic pupilometry
Check of lens correction
Lens centering on spectacle frames
Fully automated and easy to use
Operates at 1 m (3' 3")
Fast measurement
Handheld and light weight
Battery operated
Allows the early detection of refractive errors
Ideal with infants, children and non-cooperative patients
No drops required
Connectable to IR printer
Customizable with additional features
TECHNICAL & REGULATORY DOCUMENTATION
Manuals Download
All the information you need to use our device at its best.
I gladly use 2WIN with small kids even with enfants younger than 24 months because the device catches their attention quickly and gives immediately the refraction measurements.
Dr. Guia Pontiroli
Paediatric Ophthalmology Specialist
For me 2WIN is essential in the daily practice as "second opinion" for the examination of young patients especially the non-collaborative ones
Dr. Giovanni Amerio
Ophthalmologist
With 2WIN, screenings are much easier and simpler to understand thanks to the reference criteria. With the apps it is also possible to do more detailed exams about patients' accommodation and take the exam even with home visits.
Dr. Mario Fagiano
Ophthalmologist
In our experience 2WIN, housing in Alaska and in a remote Burma clinic, showed that this photoscreener yields refractive estimates very comparable to state-of-the-art Retinomax hand-held autorefractor. It is sturdy, reliable and provides valid early objective screening that will reduce amblyopia blindness for the program that uses it.
Dr. Robert Arnold
Paediatric Ophthalmologist
Subscribe to our email Newsletter
Subscribe to our email newsletter for useful tips, special promotions and valuable resources.