Aquid Chart is an advanced ophthalmic chart designed to work with Aquid. It is available in two configurations: Aquid Chart 24'' and Aquid Chart Mobile – the former is a professional FULL HD LED Monitor dedicated to all eye-care experts, and the latter is a portable eye chart for vision professionals who want to go wherever their patients are. In addition, they are both compatible with VisionFit SC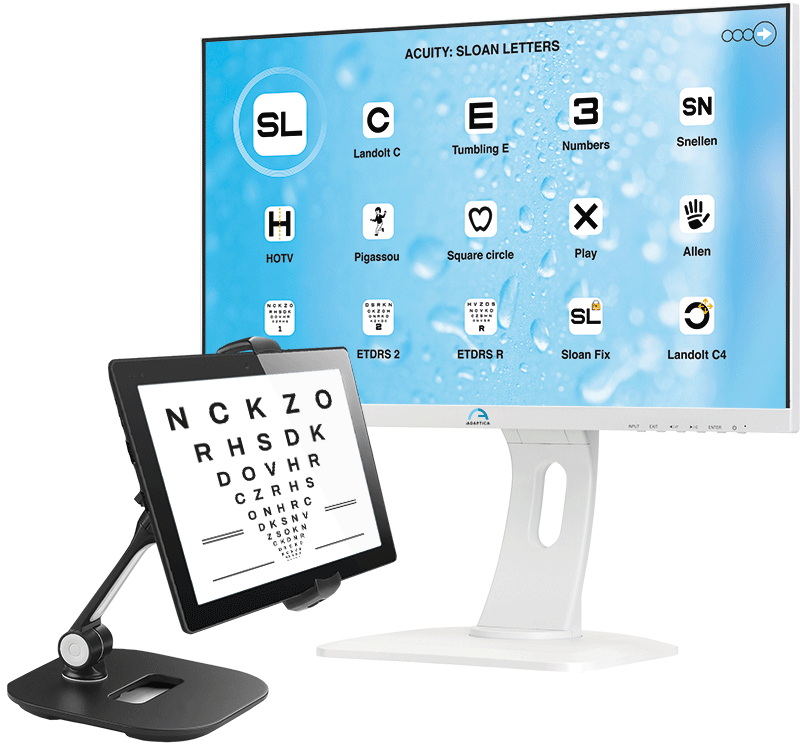 Testing
All tests are dynamic and interactive, and the optotypes are randomly presented with a VA that ranges from 0.04 (low vision) to 2.0 (hyperacuity). Aquid charts include a wide variety of tests implemented in compliance with the current standards, which cover Visual Acuity, Contrast Sensitivity, Binocular Vision and MKH.
Working Distance
Aquid charts adjustable working distance (2m to 8m for Aquid Chart 24'' and 0.40m to 5m for Aquid Chart Mobile) allows the doctor to perform far sight examination even in the smallest rooms.
Aquid charts allow you to reproduce FULL-HD videos with integrated audio, to either entertain kids or present refractive surgery solutions to your patients.
Aquid charts can be easily controlled either by a remote control or by a touch screen console integrated in the Aquid App. This feature speeds up the clinical process, allowing the eye-care professional to perform a quicker and smoother examination.
Technical Information
Digital Ophthalmic Chart.
AQUID CHART 24"
Screen size: 24" 
Resolution: 1920 x 1080 (2.1 megapixel Full HD)
Screen Features: IPS – 16.7M colors – LED backlight
Brightness: dynamic and calibrated background and foreground brightness up to 250 cd/m2
Contrast: 1000:1
Working Distance: from 2 m to 8 m, with 5 cm steps
Software: Linux Operating System, Advanced Anti-Aliasing System (AAS)
Languages: Deutsch, English, Español, Français, Italiano
Regulatory: CE marking: compliant to 93/42/EEC directive (class I) UNI EN ISO 8596-8597, 2006/126/CE, 2009/113/CE
Power Requirements: 100-240 V 50/60 Hz 
BROCHURE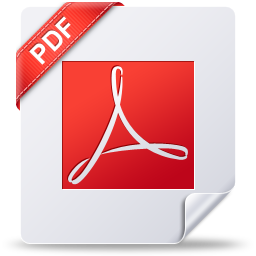 Aquid Chart Brochure
AQUID CHART MOBILE
Screen size: 10.1" Retina
Resolution: 1920 x 1200
Screen Features: IPS – 16.7M colors – LED backlight
Brightness: dynamic and calibrated background and foreground illumination up to 400 cd/m2
Contrast: 1000:1
Working Distance: from 40 cm to 5 m, with 5 cm steps
Software: Linux Embedded, Advanced Anti-Aliasing System (AAS)
Languages: Deutsch, English, Español, Français, Italiano
Regulatory: CE marking: compliant to 93/42/EEC directive (class I) UNI EN ISO 8596-8597, 2006/126/CE, 2009/113/CE