2WIN @ Expo Dubai 2021 with ADI Design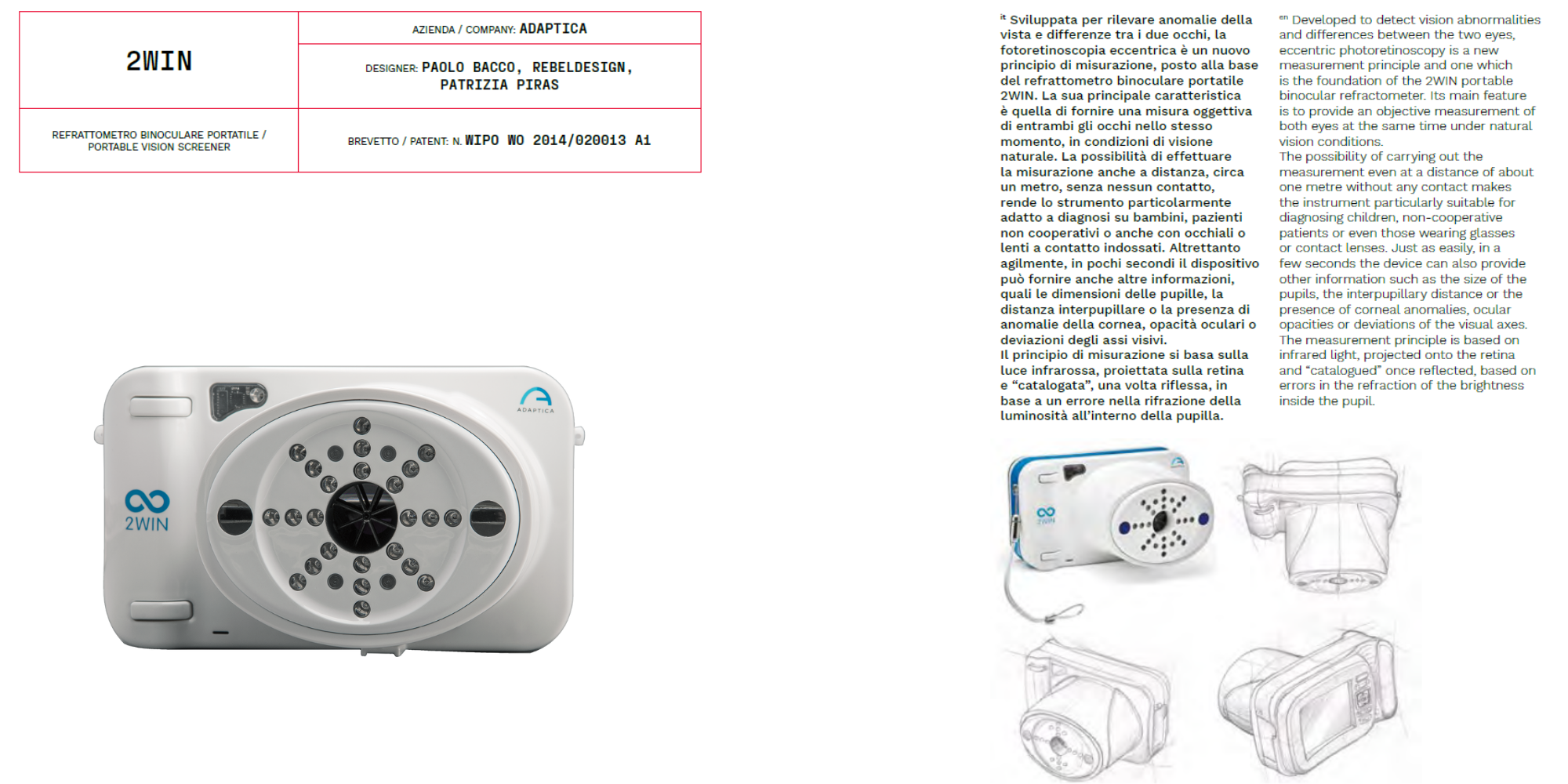 We are honoured to have been included in the Italia Geniale catalogue compiled by ADI Design to represent Italian excellence at Expo Dubai.
Our iconic 2WIN, which had already received an award from ADI Design in 2013, receives further recognition. It has been chosen as one of the 100 most representative products of 60 years of Italian design and Adaptica couldn't be prouder.
At the Italian Pavilion at Expo Dubai, on the occasion of the Dubai Design Week, the exhibition ITALIA GENIALE opened: Design enables Beauty, Originality, Creativity of Universally Appreciated Industrial Design. An exhibition organised by ADI and ADI Design Museum for the Ministry of Economic Development, the Ministry of Foreign Affairs and International Cooperation and the General Commissariat for Expo 2020 Dubai, in collaboration with UIBM Ufficio Italiano Brevetti e Marchi, Unioncamere and ITA/ICE Italian Trade Agency.
On display are images, materials and artefacts of Italian design that speak of imagination, work, wellbeing, relationships between people and health. The exhibition starts from the valorisation of Italy's heritage of trademarks and patents, touching on history, material culture and technical culture, to intertwine with the history of design.
Adaptica with its 2WIN was selected to appear in the catalogue that was presented last week at Expo Dubai in the Live-able section.
One further motif of pride for Adaptica and its vision screener with the best design in the entire market. We are really honoured to represent Italian's excellence and be listed with so many inspirational and iconic products and brands.
Also, one of our suppliers is present in the catalogue, synonyms of the great work our suppliers do and the efforts we put to choose the best Italian partners to produce our devices.
A special thanks to Paolo Bacco the designer of our product and founder of RebelDesign.
You can find the whole catalogue of selected companies and products here (Adaptica can be found on pages 218-219):