Adaptica joins the IAPB Standard List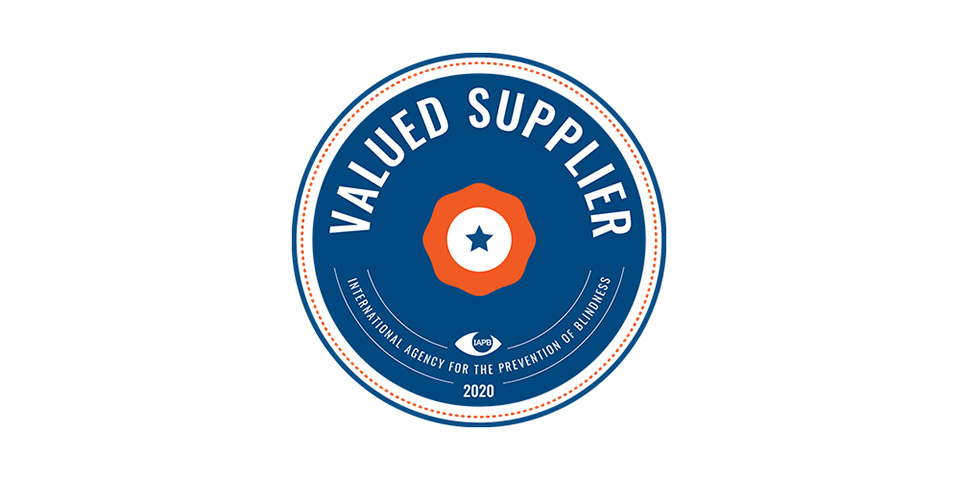 The International Agency for the Prevention of Blindness (IAPB) is the overarching alliance for the global eye care sector. They have over 150 members worldwide drawn from NGOs and civil society, corporate organisations, professional bodies and research and eye care institutions.
IAPB was founded in 1975 to lead international efforts in blindness prevention activities. The agency works towards a world where no one is needlessly visually impaired, in which everyone has access to the best possible standard of eye health, and eye care is a core part of Universal Health Coverage.
Each year the organization lists a certain number of suggested suppliers and equipment that are recommended to IAPB's members for their projects, the so-called IAPB Standard List. The Standard List / Valued Supplier Scheme is a great platform to source and compares eye health products and technologies.
The List provides a carefully evaluated range of technologies from valued and trusted suppliers. All the products listed score well against strict assessment criteria and are worthy of consideration when deciding which product to purchase.
We are delighted and proud to announce that Adaptica and Kaleidos plus have been listed in the IAPB Standard List / Valued Supplier Scheme 2020. This is a great opportunity for Adaptica to explore even more cooperation with NGOs worldwide.
Check the product and the supplier page below:
https://iapb.standardlist.org/the-products/kaleidos-plus/