Safety during Covid and post Covid crisis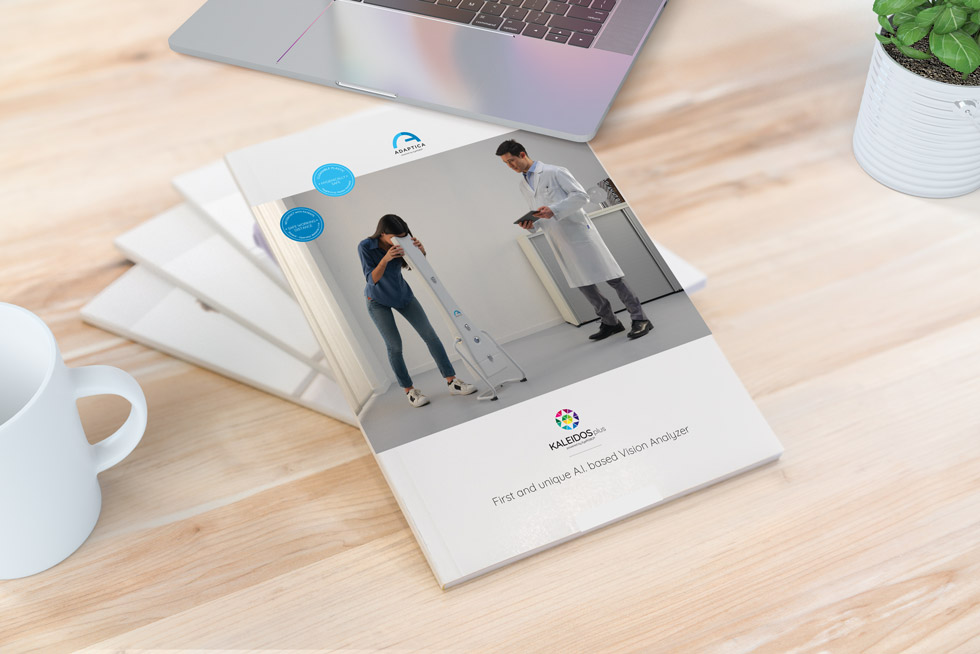 Why Adaptica's devices are the perfect ophthalmic instruments to perform measurement in safety.
The American Academy of Ophthalmology is continuously sharing and updating important ophthalmology-specific information related to Covid-19.
This highly contagious virus leads mainly to severe respiratory issues, but several reports suggest that it can cause a mild follicular conjunctivitis and possibly be transmitted by aerosol contact with conjunctiva. It is therefore important for eyecare specialists to protect mouth, nose and eyes and be particularly careful with the disinfection practices already in use to prevent office-based spread of other viral pathogens – before and after every patient encounter.
More specifically, in the recommended protocols when seeing a patient (published by AAO) we can read:
1. Utilization
The use of commercially available slit-lamp barriers or breath shields is encouraged, as they may provide a measure of added protection against the virus. These barriers do not, however, prevent contamination of equipment and surfaces on the patient's side of the barrier, which may then be touched by staff and other patients and lead to transmission. Homemade barriers may be more difficult to sterilize and could be a source of contamination. In general, barriers are not a substitute for careful cleaning of equipment between patients and asking those patients who cough, sneeze, or have flu-like symptoms to wear masks during examination.
2. In the future
To further decrease the risk of any virus transmission, ophthalmologists should inform their patients that they will speak as little as possible during the examinations, and request that the patient also refrain from talking.
3. In-office procedures
For in-office procedures that require close physical proximity to the patient, we recommend the patient wear a surgical mask or a cloth face covering if surgical masks are in short supply, and that the surgeon wear a surgical mask and eye protection. In regions with high prevalence of COVID-19, an N95 mask for the surgeon can be considered when available. The CDC's recommendations on N95 extended use and/or reuse should be followed.
Taking all of this into consideration, how can Adaptica assist eyecare professionals and patients in this difficult era? It's very simple: by producing devices that have never needed close proximity between patient and technician.
In order to keep practicing, with the littlest restraints possible, incorporate Kaleidos in your examination routine: you will never need to be at less than 1 meter/6 feet from your patients! With the tablet remote control and the possibility to sanitize the device with alcoholic solutions, Covid-19 will not stop you from taking care of your patients. 
You will be able to perform subjective refraction in the fastest way possible and respecting all sanitary recommendations given by WHO. 
For more information about AAO's guidelines
For more information about our technology