Dr. Harbir in Jordan to help Syrian Refugees
In March OneSight had its first clinic in the Middle-East to screen and help Syrian Refugees in Jordan. Fifty-two volunteers visited a total of 2.647 patients between Jordanian and Syrian Refugees.
Among the volunteers there was Dr. Harbir Sian, a Canadian award-winning optometrist, who had the chance to use VisionFit SC for his first time.
This is what he told us about his experience: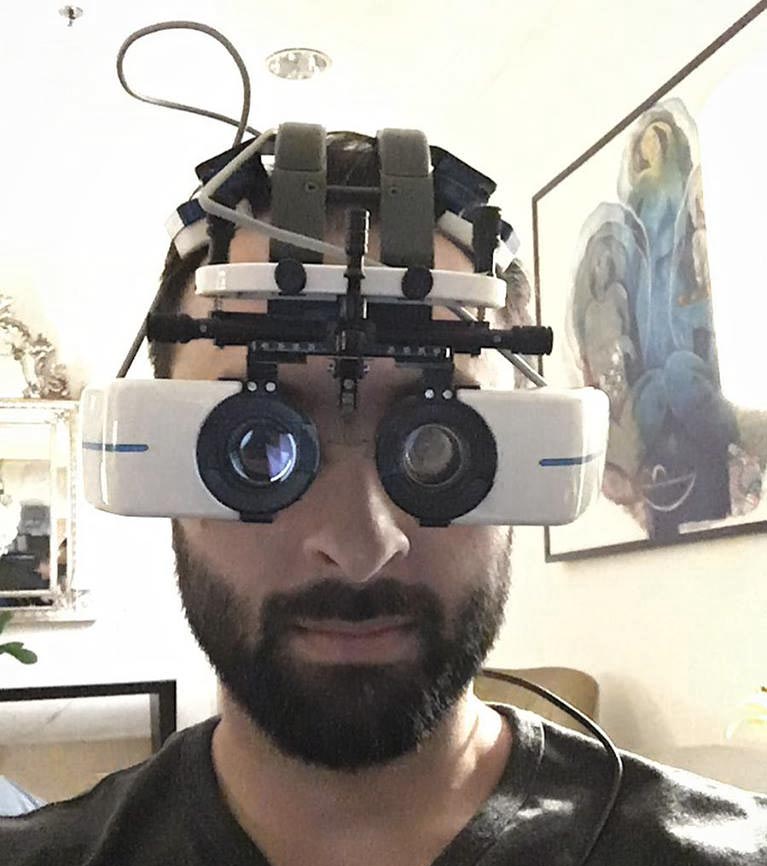 "I had the please of using the Adaptica Kaleidos and VisionFit SC while volunteering in a mobile clinic with OneSight in Jordan. Both devices helped make our clinic much more efficient compared to older technology such as auto-refractors, trial frames, and phoropters. As an optometrist, I spent a lot of my time doing refractions. The mobility of the VisionFit SC was incredibly helpful in a clinic like this. We often needed to move rooms or make adjustments on the go. This was no problem when using the VisionFit SC. It was a pleasure to use these devices during my time in this clinic and I look forward to working with them again in the future."
If you want to learn more about Dr. Harbir Sian's experience with OneSight, take a look at his interview here!