Thank you for the participation to our Adaptica Webinar Series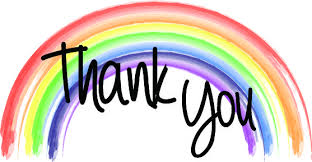 Dear all,
the major of Milan, during the most critical days of the lockdown said "Nothing will ever be as before, let's see if we can make something better than before"
This 2020 has been, for most of us and most of our businesses, very challenging and obliged us to reconsider all our plans and our business behaviours.
However, what has been very touching in the recent period is that, despite "physical distance", people have become "social closer", which is very encouraging and also in line with the ethics and the vision of our company and of most of our partners.
For that reason, we are so happy for your outstanding reaction and active participation to our Adaptica Webinar Series, which was initially thought as an alternative digital promotion, while it has become, webinar by webinar, speaker by speaker, an occasion to mutually share and gain experiences coming from all the lectures, questions and comments.
With more than 1000 registered people from more than 60 countries, 14 international webinars, and more than 800 minutes live, we proudly thank everybody who has contributed to these events. Starting from all our committed distributors and local partners, who supported their promotion, to all the international speakers, with interesting and valuable contents, and, especially, to all of you, who followed our initiative with such a great involvement.
It has been a pleasure to see how positively you all reacted and how you are dealing with the situation despite all your daily challenges.
We love to think that our webinar might have given you some useful suggestion for your practices and that you might consider the cooperation with us as a key point of your kick-off after lockdown, and we sincerely hope you will be following us while we will keep sharing with you our contents and our experiences through our social media and our website.
– Davide Maddalozzo
Sales & Marketing Manager