Screening week at Sant'Alessio
Amblyopia, also known as "lazy eye", is curable. However, to solve the problem, the visual defect must be ascertained at an early age. For this reason, the Sant'Alessio Regional Center in Rome, has decided to join the campaign "AMGO-To me the eyes".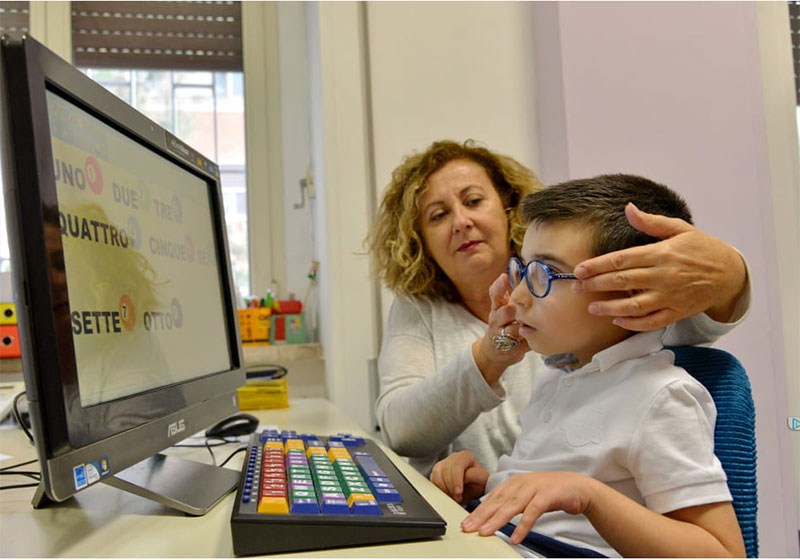 Amblyopia
On Saturday 23rd and Saturday 30th March, the IPAB has made its structure available for children aged between 12 and 30 months. From 9am to 6pm, parents who wanted to make their children visited, had the opportunity to get a free screening to identify symptoms of amblyopia, or lazy eye syndrome.
The importance of an early diagnosis
"The therapy for the correction of amblyopia – explains Antonio Organtini, general manager of the Sant'Alessio Regional Center – is all the more effective the earlier it begins; once they reach 6-7 years of age the visual system is developed, with minimal margins of response to the occlusive treatment, which is a simple solution with greater efficacy only if applied early ".
Useful information
How to book an appointment? To participate in the screening it is necessary to choose a date and book the visit by calling the dedicated number 06.51.30.18.538 (Monday to Friday 9/15). Or you can write an email to address protocollo@santalessio.org.
Not only screening
"Our orthoptists and our ophthalmologists – states Antonio Organtini – are available to families not only to make the free screening, but also to raise awareness of this visual condition that should never be overlooked".