Preventing poor vision in Macedonia
At November 2018 – After an eight hour day at Sistina Ophthalmology Clinic in Macedonia's capital Skopje, Dr. Biljana Kostovska volunteers as a Lions Club member conducting eye screenings. She is one of the most renowned ophthalmologists in Macedonia and a leader among 15 doctors volunteering to conduct free eye screening for children between 3-8 years of age.
Ophthalmologists in Macedonia have been urging parents to get their children tested as early as three years of age to detect early symptoms and prevent severe vision problems later on. Over the past three years, Dr. Kostovska and her colleagues have screened over 27,575 young children and referred an average of 18 percent for additional eye examinations.
These efforts are one result of a partnership between USAID, the Lions Club International Foundation, and the Southeast European University (SEEU) in Skopje, Macedonia aimed at increasing the quality and availability of education services for students with visual impairments.
USAID, United States Agency for International Development, is an independent agency of the United States federal government that is primarily responsible for administering civilian foreign aid and development assistance.
Discover more here!
Extract of this article was taken from the USAID.com website.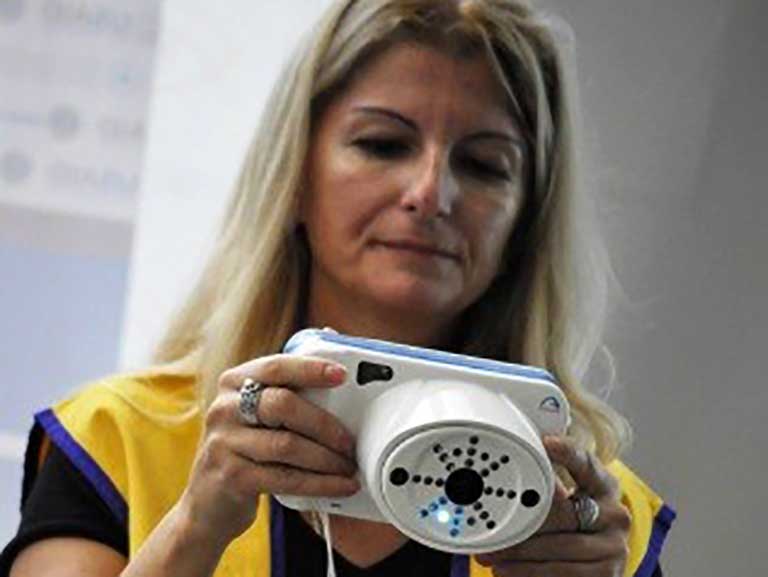 Dr. Biljana Kostovska at a mobile eye screening camp in Skopje Children with Visual Impairment Project