Webinars serving our customers, distributors and partners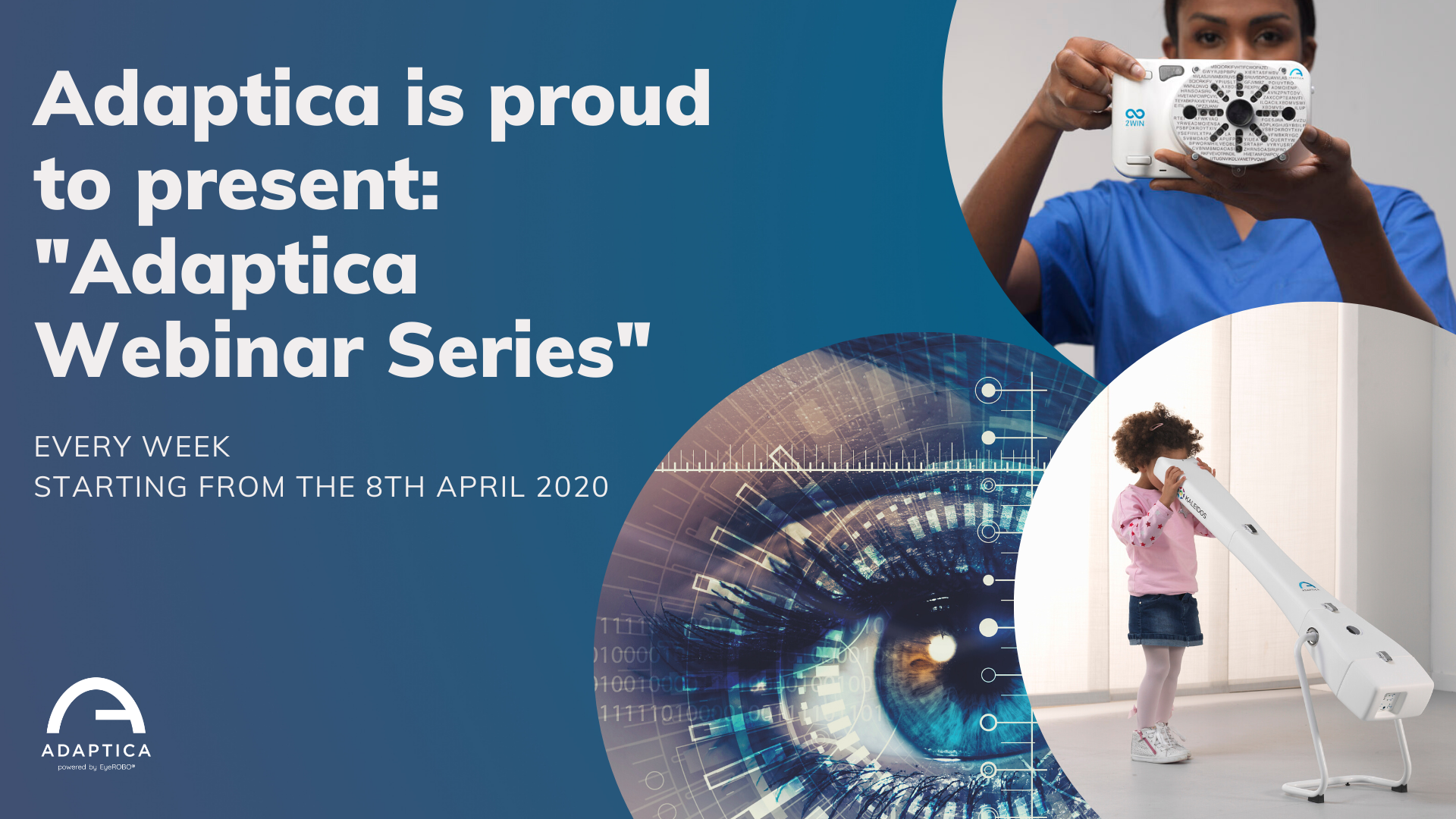 Dear distributors, partners and collaborators,
In this moment of confinement cause of COVID-19, we took action to create moments of meeting with you. You are important to us and we strongly believe that together we can better face the present and prepare ourselves adequately for the future.
With this in mind, we have scheduled two webinars for each week, including an interesting in-depth column with KOL and renowned Eye care specialists. The duration of the webinars will be 30-40 minutes and the speakers will talk in English, while the AMGO project will be in Italian.
Topics of your interest will be discussed, such as technology, the world of ophthalmology, novelties in ophthalmology, projects with NGOs, posturology and much more. Themes related to the use of our products and useful solutions to creating contexts of interest in various areas and involving different figures in the market. The purpose of these activities is to provide you with tools and materials that allow you to continue operating in your specific markets. Knowing Adaptica better, its strategy, solutions and products will put you in a position to gather all the opportunities and develop in your area. Through the webinars, we would like to give voice to all colleagues who desire to communicate and make our tools known or share their experience.
We would love to know your opinion and we greatly appreciate your proposals on useful topics and experiences to discuss and share together.
We will keep you updated through social media, our website and newsletter. For further information or ideas to propose, send an email to marketing@adaptica.com
Stay tuned!